Sign up for FREE and start reading your starter library in minutes…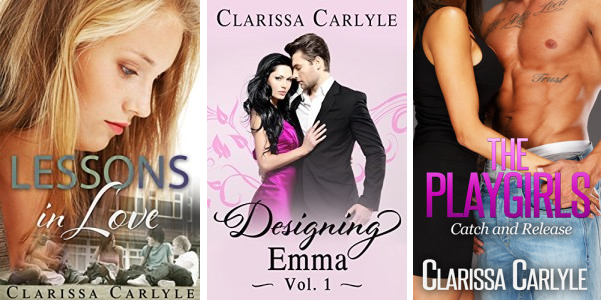 Three different books, three very different stories. All are the first books in their series.

Lessons in Love has been featured in Glamour UK and ELLE UK. The story of a young girl who lost her father and the safe life she knew and loved. Now she hides, ashamed of where she lives and with no hopes for a future. Until the handsome new math teacher enters her world and shows her so much more is possible. A touching story you won't want to miss.
Designing Emma – Recently graduated and on the brink of business and romantic success, Emma's life comes crashing down when she is forced to make an impossible choice… Marry a mob boss's son who she doesn't know to save her father's life, or let her father die so she can have the success she's worked so hard for. Whichever decision she makes will change her life forever.
The Playgirls – Three young girls, best friends since childhood, embark on life with exciting romantic and career challenges. But success in life, and especially in love never comes quite the way you plan, or expect.